MAN FOUND GUILTY OF MURDER IN HOLLYWOOD SEVERED HEAD CASE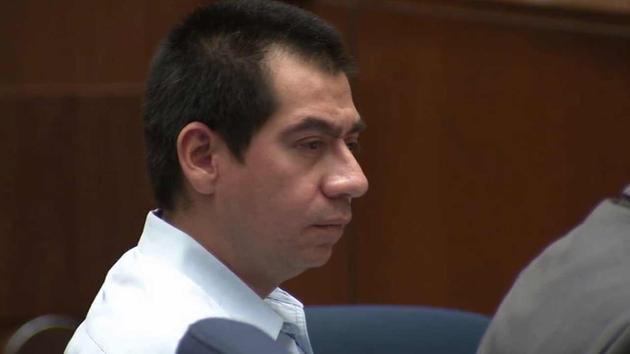 A 38-year-old man has been convicted of murdering his live-in boyfriend, dismembering him and dumping his severed head, hands and feet near the Hollywood sign three years ago.

Gabriel Campos-Martinez was found guilty of first-degree murder Thursday afternoon in connection to the murder of 66-year-old Hervey Medellin, who he had been dating and living with.

Two women discovered Medellin's head, feet and hands inside a plastic bag while hiking near the landmark Hollywood sign on Jan. 17, 2012. The rest of Medellin's body has never been found.

During the investigation, officials seized an Apple laptop from the couple's apartment. The Internet search history on the laptop included "butchering the human carcass for human consumption."

Campos-Martinez is set to be sentenced on Nov. 16.